Engage
Powerful Communication Tools To Engage & Recognize Your Team
Community Connect
Keep everyone in the loop with status updates and video messaging to create a virtual water cooler, allowing your team to get company updates, comment, and engage with peers.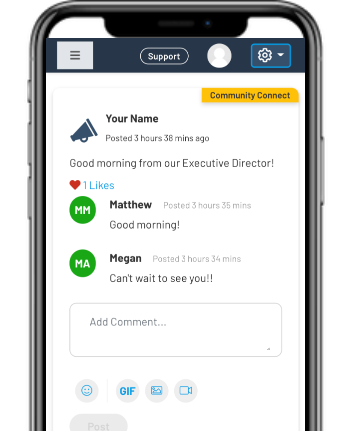 Keep Your Team Engaged And Updated Where-ever They Are
Create Status Updates And Company-wide Video Messages
Bring Your Business To Life With Building A Community
Bravo!Board
Create alignment and boost engagement with an easy-to-use recognition and rewards platform including leaderboards, gift card and custom reward fulfillment, and manager and peer kudos.
Recognize your team with "unicorn points" based on your company values
Set your own budgets and award allowances
Enable built-in gift card redemption
Setup your own custom rewards
Manage employee point balances
Create a fun leaderboard, inspiring your team to get recognized around what matters
Drive conversation by facilitating an environment of peers commenting and encouraging each other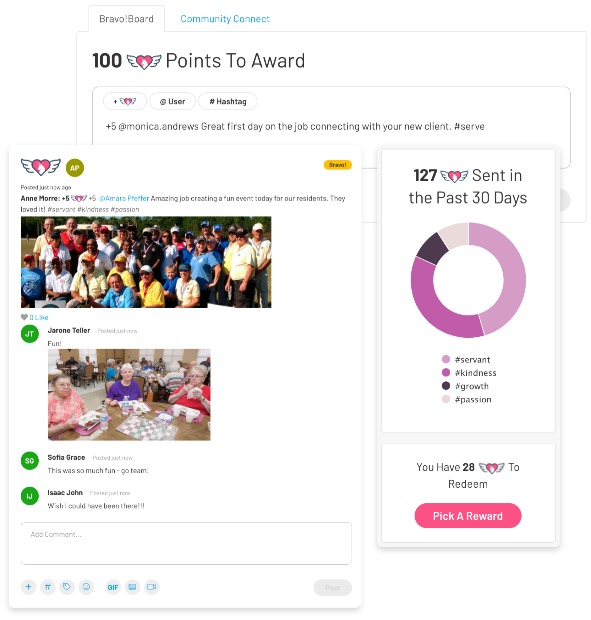 E-Greetings
Automate or send one-off e-greeting cards for anniversaries, birthdays, or a job well done.
Set cards to auto-recur, meaning your team is automatically recognized for every birthday and work anniversary
Send cards ondemand to recognize a job well done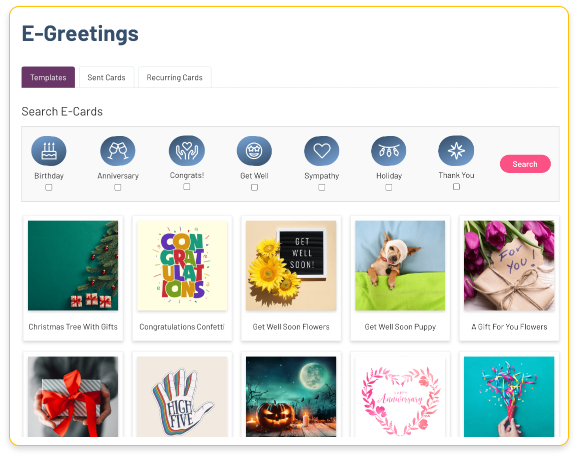 SayAssistant
Access a robust library of email templates, text templates, and downloads to help your administrative team spark employee conversations. Consider it your "what should I say" personal assistant.
Need some inspiration for your internal team to continuously recognize your team?
You'll love this:
Email Templates, built to inspire and drive thought
Texting Templates, built to offer a happy boost during the day